Party at our house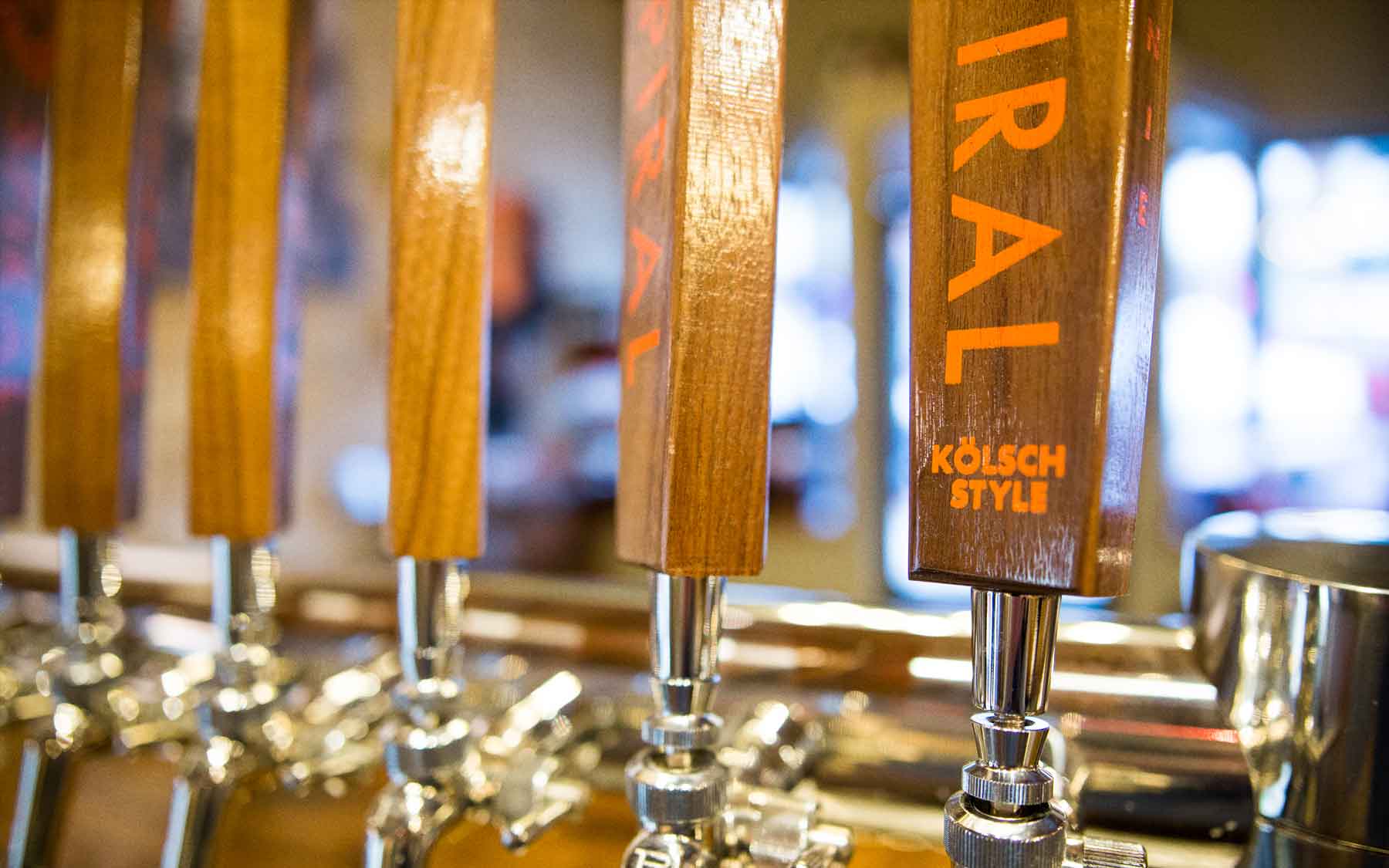 Family friendly taproom
The taproom is family friendly, so children of all ages can join the community. There is communal seating so you can get to know your neighbor and there are individual tables for those that want to work on their laptop.
The Beer Board
Buy a friend a beer that will be waiting for them the next time they come in—or claim one sent to you! We're all part of the same family and community.
Do you take reservations? We serve taproom guests on a first-come, first-served basis, and we do not reserve tables.
Do you allow large groups? Yes we do! For groups over 10, we appreciate a formal head's up. Please call our taproom ahead of time or reach out to us at info@spiralbrewery.com.
Can I rent out the taproom? We don't have a private space separate from the taproom, but the entire taproom can be all yours on a Monday or Tuesday OR Wednesday through Sunday before normal business hours. Please email us at info@spiralbrewery.com for info.
Do you host weddings? Yes! Since we don't have a separate event space, we close our taproom to the public on days we host weddings. We only accept a limited number of wedding reservations. Email us at info@spiralbrewery.com for pricing and availability.
Do you allow pets or humans under 21 years of age? Well-behaved, leashed pups are welcome both outside and inside! As for younger human companions, all ages are welcome in the taproom, but obviously, you must be 21+ to drink beer.
Do you sell growlers and do you fill non-Spiral growlers? We always have fresh growlers for sale. We're also happy to fill anyone else's growler; they just need to: (1) be clean; (2) be either 750ml or 64oz.; and (3) have the mandatory government warning. Remember, you get a discount if you bring a growler in for a refill!
Do you allow outside food? We sure do! Youre welcome to order in or bring a picnic. We have menus from our favorite local spots at the taproom. Please be mindful of your neighbors and clean up after yourselves.
Spiral Brewery is so cool… are you hiring? Gee thanks! When we have job openings we will share them on our website and social media.